Worship Songs and the Law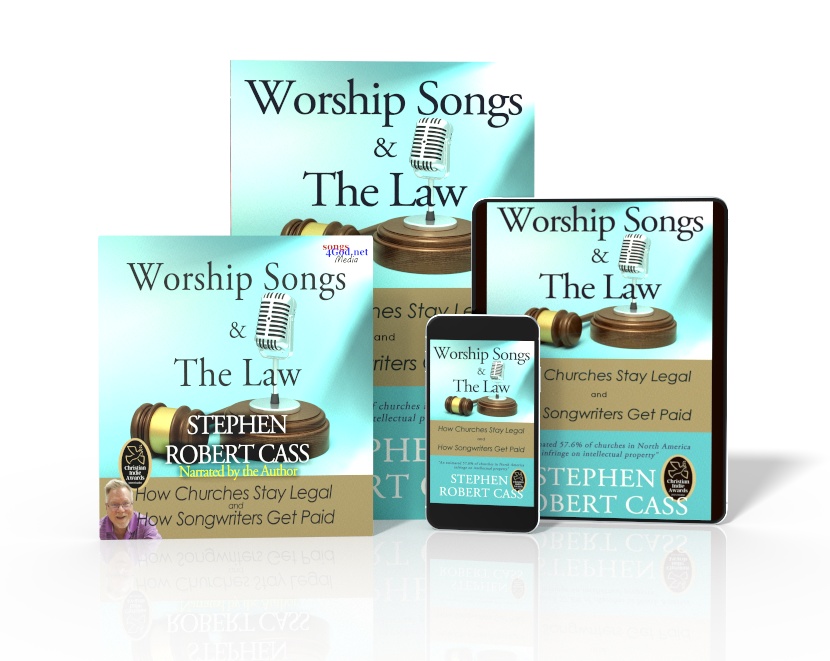 Worship Songs and the Law
Church leadership:
Are you aware that only 42.4% of churches in North America are paying song copyright holders for their work?

Do you know how independent songwriters and music publishers share in the revenue generated from church song licenses?

Did you know that a new small claims court was established in 2022 for copyright infringement cases with a maximum award of $30,000?



Worship songwriters:
Do you know how the use of your original songs are reported by the churches?

Do you know how to copyright your songs?

Are you aware of how to register your songs so you can get paid for them, whether they're used in church or elsewhere?
WAIT! Get this book (digital) OR audiobook for 45% off when you download the FREE book below.
V V V
Secret BONUS: You'll receive the link for BOTH the digital book and audiobook in your confirmation email.
For "Buy from the Author" purchases, you will be taken directly to the BookFunnel download page after your purchase. Also check your email for a receipt from Payhip. A second download link is also sent from BookFunnel. Any troubles with loading the file into your reader, click the Need Help? link at the top of the BookFunnel download page and they will be happy to lend a hand.
"Your roadmap has opened up a new world of understanding!"

Michael B. in Arizona
"I just wanted you to know that I've been enjoying your book. It's a much-needed book for songwriters and churches…thanks much!"
Jolie in Florida
"This is all such useful advice. You can't imagine how much I appreciate you taking the time to pass this along."

Steve in Indiana
Click the "Free Book" button below for a free digital book or audiobook. This is where it all starts. Learn a new method of song publishing and how to be a worship songwriter. Or read more here.
And when you download this free book, I will send you a deep markdown on my other books that readers from the online stores simply can't get.
This is the first book to learn more about how to be a worship songwriter. The second book in the series is The 5 Steps to Get Your Songs Heard.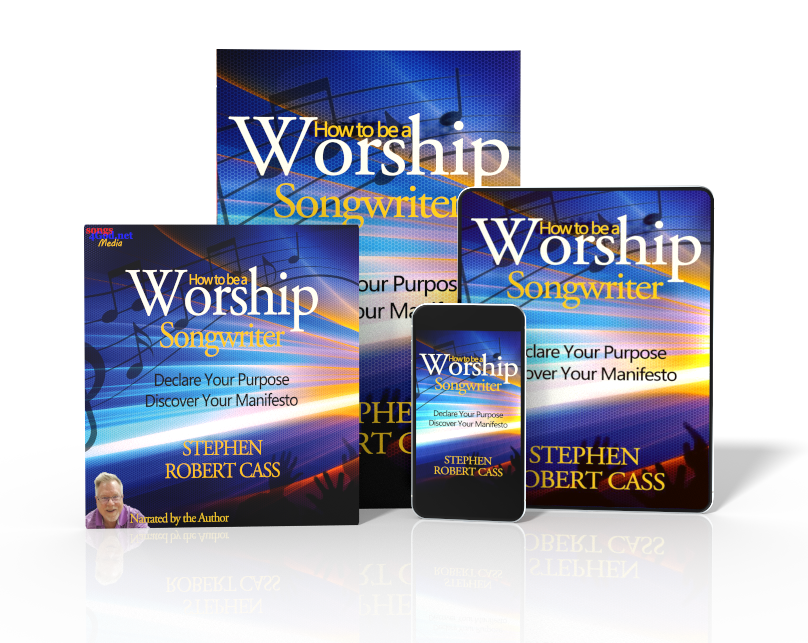 Set Your Songwriting Heart
© 2023 Songs4God.net Media – All Rights Reserved